April 28, 2010 -- The National Endowment for the Humanities Division of Preservation and Access is offering new grants under its Research and Development program. These grants will support projects that address major challenges in preserving or providing access to humanities collections and resources.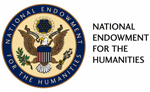 The awards – of up to $350,000 for up to three years– will support a variety of projects, including those involving the development of technical standards, best practices, and tools for preserving and accessing humanities collections. NEH is also interested in projects that will address of how to preserve born-digital materials.
The deadline for applications is July 1, 2010 for project beginning in April 2011, and all applications to the NEH must be submitted through Grants.gov.