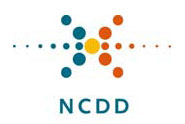 June 23, 2010 -- The Netherlands Coalition for Digital Preservation (external link) issued a new report on June 9, 2010, A Future for Our Digital Memory: strategic agenda for long-term access to digital resources, (external link) , which lays out a three-year strategic agenda. The organization works as a catalyst within the Netherlands to develop technologies and best practices for long-term digital preservation. 
A central aspect of the new strategy is to develop a nationwide infrastructure for digital resource management, an approach which will pool the resources of participating organizations while distributing the responsibility of preservation across the entire network of stakeholders. The group is taking a "dual-axis" approach to the issue, which pairs the collaborative spirit with the acknowledgement that different types of collections will have different requirements for long-term preservation and access, thus balancing the technical and organizational considerations that are involved in taking on the large-scale project.
In 2009, the NCDD conducted a national digital preservation survey of stakeholders in both the public and private sectors and published an interim report last fall.