Kate Zwaard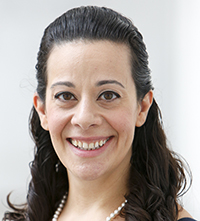 Kate Zwaard is the chief of National Digital Initiatives at the Library of Congress, where she leads a new group focused on digital innovation and expanding the use of the digital collections.
She previously managed the Digital Repository Development team, contributing leadership, code and a passion for the mission of the agency. Under her technical direction, the Library of Congress ingested three petabytes (equivalent to 3 million gigabytes) of digital collections, including web archives, the first born-digital manuscript collections, 10 million Chronicling America newspaper pages and three-fourths of a trillion tweets.
Before coming to the Library of Congress, Zwaard led the development team responsible for the digital preservation and authentication data architecture at the U.S. Government Publishing Office. She comes to public services from a quantitative research and community banking background. Zwaard has chaired the PREMIS Editorial Committee and the National Digital Stewardship Alliance's Standards and Practices Working Group. She has written and spoken widely on topics ranging from software development to digital preservation.